How to play 3 card poker in Vegas: The best guide for 2023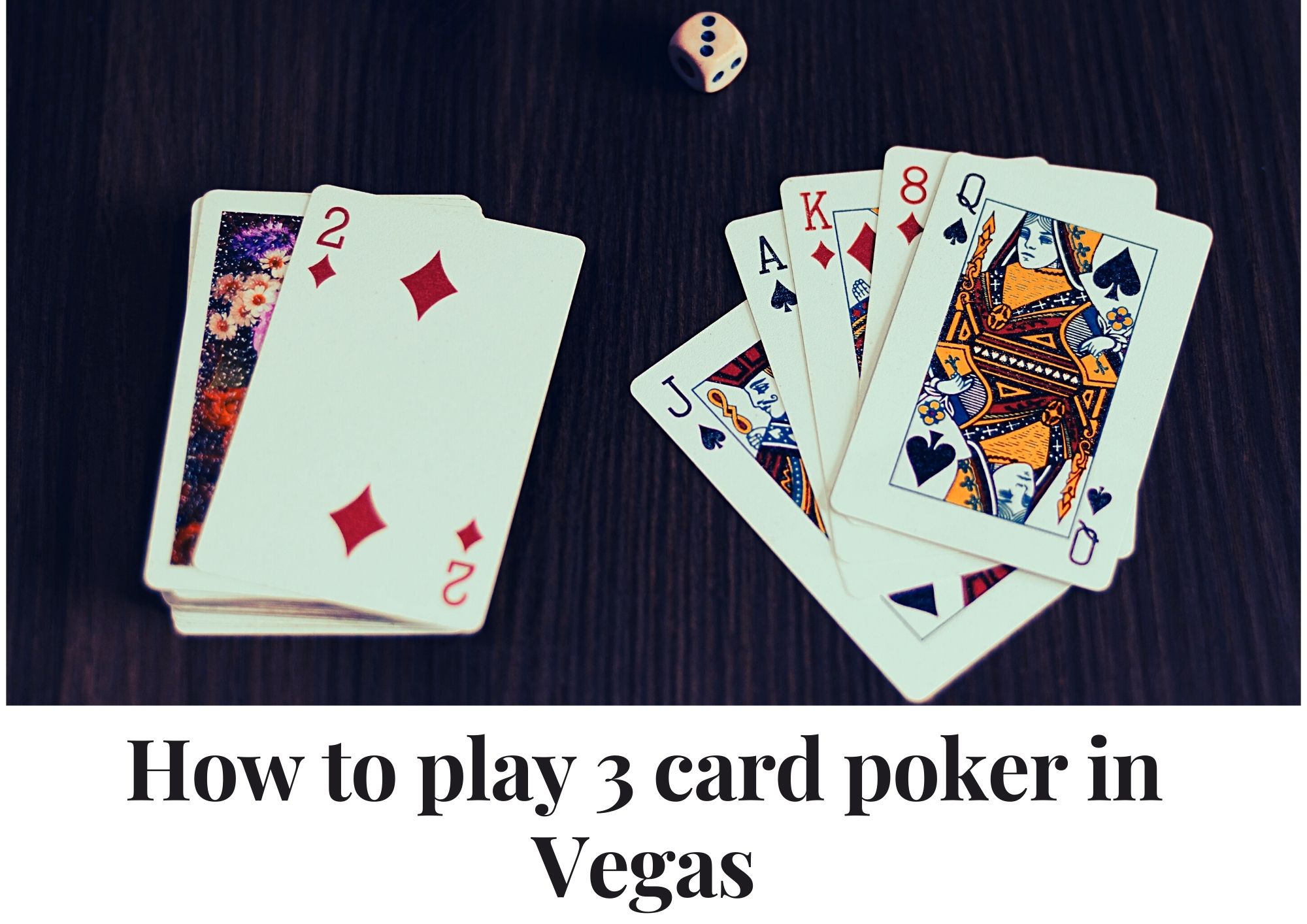 If you have ever been to Vegas, you know what the city smells and feels like. You guessed it right, Casinos. Hundreds and thousands of people go to casinos in Vegas every day to play and earn. You might have seen people mostly playing Poker in casinos, the famous card game and you might as well know how to play it. But in this article, you will learn how to play 3 card poker in Vegas. This guide will not only help you learn how to play 3 card poker but the effective strategies that you will soon find out will for sure make you win big. So let's get into it.
What is Poker?
Poker is a well-known card game that is being played for centuries now. The game originated in the 18th Century in the United States of America. People play this game in casinos and privately in their homes. Additionally, now there are online gaming websites as well where you can play this amazing game. With several different and interesting versions of it, this game is very popular among people of all ages. Poker is a simple card game but beginners might find it a bit complex. This game has a component of buffing in it and even if you have the best combination of cards, you might not always win.  The most commonly played variants of this game include "Texas Hold'Em", "Omaha Poker", and "Irish Poker".
3 Card Poker: What is it?
Bored of playing poker the traditional way? Worry not because now there is a 3 card poker game. After finding the original game of poker uninteresting, a poker player developed this interesting 3 card poker game in the late '90s. Sooner than expected, this game gained popularity in the early 2000s and today you will see people playing this game in casinos all around the world. If you are planning to go to Vegas, don't forget to remind yourself to play this 3 card poker in a casino and win big. Now let's see how this version is different from the classical game and how do you play it? The optimal strategy to win this game is to make a great poker hand with just 3 cards. Bear in mind that in this game, it's you vs the dealer. You have to defeat the dealer with a strong poker hand to win.
How to play 3 card poker; Rules of the game
Depending on the casino, the game starts by placing an ante bet, which is a must. You will be given three cards only which you can neither discard nor can you draw new ones. This is crucial because you are supposed to make a great poker hand, better than the dealer's to win. The interesting part is that since the dealer's cards will be facing down, you therefore will have no idea about it. Now, in this case, you have two options. Either raise you can raise if you are confident that your hand is strong enough to beat the dealer's hand or you can fold. In case you decide to fold, the dealer instantly wins and you lose your ante bet. That goes straight to the dealer. You will have to place another bet in case you decide to raise it. Bear in mind that your raise should be equal to your ante bet. Meaning, if your ante bet is say $15, your raise should be $15 as well. To sum things up, you will now have a total of $30 in play.
Once you have raised the bet, now is the time for the dealer to flip his hands. At this stage, both your and the dealer's hands will be compared to find out who has got the best combination of 3 card poker. Now let's analyze the possible outcomes of this game.
Possible Outcomes
There are a number of possible outcomes when it comes to this game of 3 card poker. A few of them are explained below;
The dealer loses
There can be various outcomes of this game of cards. For instance, suppose the dealer's hand is not strong enough and fails to qualify. In this case, if your ante bet was say $15,  you raise and the dealer fails to qualify, you get $30 for the ante bet and $15 additional for the raise. This makes a total of $45.
You have the right combination
There exists another possibility as well in this game of  3 card poker. If somehow the dealer qualifies but your poker hand is strong enough, you win. In this case, you will be getting paid for both the ante and the raise. It means that if your ante bet was $15 and your raise was $15 too. This makes it $3o in total. In addition to this amount, you also get the winning amount which in this case is $30, making a total of $60.
The dealer wins
Lastly, there can be one other possibility as well. If the dealer's hand is stronger than yours, he qualifies and that means you lose. In this case, you will lose both your bets. You will not only lose your ante bet but the raise too.
Now you are just one step away from knowing everything about how to play 3 card poker in Vegas. And that is determining the strength of your poker hand. In this game, the rules vary slightly from the traditional game of poker, and thus it is important to know which combination would be the strongest and which would be the weakest.
The order combination in this game starts from straight flush followed by three of a kind, straight, flush, pair, and high card. Where straight flush is the strongest and high card is the weakest combination.
Now that you know everything about this amazing game, it is time to try your luck and win big, keeping in mind everything that you learned from this guide.