How to Make Sweet And Sour Midori Sour?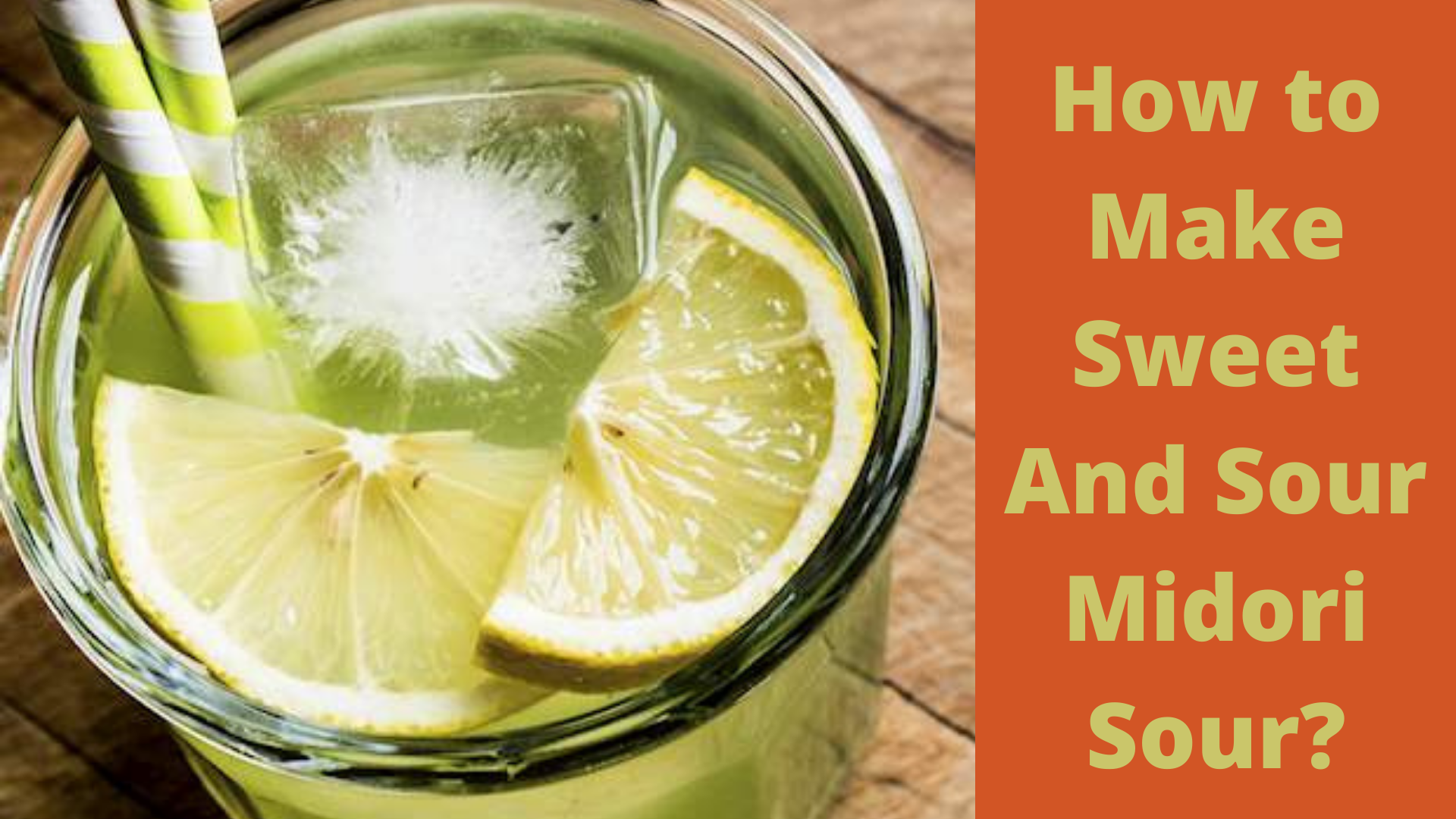 The sweet and sour taste of Midori Sour will make your taste buds mad. If you want to make a simple cocktail with no effort, it is the best drink for you. It is a stunning green cocktail as like lemon drop shots. In addition, the word Midori has come from the Japanese word that means green. You can make this drink with four ingredients only. Isn't it simple? Yes, it is. It has a bright and charming color that is truly magical for its lovers. Furthermore, it has a bold taste that has made it so popular all over the world. You can make your night special with this drink.
The History of Midori Sour
This tasty drink was launched in the famous club of New York, Studio 54. This studio was the best place for showy and bright liqueur. But its popular ingredient was introduced by Suntory in the United States in 1978. Suntory was popular due to its beers and whiskeys in that era. This Japanese flavored liqueur was a hit drink in the 1980s and 1990s and people used to make it with the sour mix at that time. It became the most popular drink in the 1980s, but it lost its popularity after some years. But now, it has again regained its glory. This drink has some substitutes as well. When the customers want to have some melon-flavored cocktail or a bright green drink, it is the best drink that they can enjoy.
The Flavor of Midori Sour
The flavor of Midori Sour has been derived from cantaloupe-like yu bari fruit and Japanese muskmelons. Both of them are mixed into neutral grain spirits. People mix the melon spirit well with sugar and brandy before bottling. You can mix this typical drink into cocktails instead of drinking separately. Moreover, you can dose with food color to get its color feature of bright green. There is a perfect balance of sweet and sour in this icy drink. The amazing flavor of this drink will make your holidays special.
The Facts of the Original Recipe
People can use this sweet and sour cocktail in multiple drinks. This drink has made the liqueur a huge name. The original recipe of Midori Sour is more interesting and funky than its classic recipe. Most people do not like the melon flavor of this drink much with the corn-syrup-rich mix. Similarly, Margarita is not liked much when it is presented with a fake sour mix or fresh juice. In the 21st century, this drink is made with fresh lemons and lime juice. In addition, you can present it with soda water. Additionally, the modern recipe of this drink is refreshing, easy to make, and tasty.
Ingredients to Make Midori Sour
The ingredients that you require to make this sweet and sour drink are as follow:
You can use the vodka of any good brand.
1-Ounce Midori Melon Liquor
The best way to judge the Midori Melon is by its bright green color and sweet melon flavor. Moreover, the most popular cocktail of Midori is the Midori Sour. Further, you can make Tokyo Tea and Japanese Slipper with Midori also.
0.5-Ounce Fresh Lime Juice
Use fresh lime juice always. It is better to use freshly squeezed lime juice since it has fewer acids than the bottled lime juice.
0.5-Ounce Fresh Lemon Juice
You can use sprite or any other lemon juice.
You can use the club soda of your favorite brand.
Lemon Wheel or Maraschino Cherries
You can use lemon wheels or Maraschino cherries for the purpose of garnishing.
Steps to Make Midori Sour
Follow these simple steps to make this sweet and sour drink:
Put Midori melon liquor, vodka, fresh lime juice, and fresh lemon juice into a Collins glass with some ice cubes. You can add some more Midori if you want to taste melon more. There is no need to use a cocktail shaker.
After adding all the liquids and ice cubes, stir this mixture well. Then present it with soda water.
To make it attractive, garnish it with some lemon wheels or Maraschino cherries.
It will take only five minutes to make this drink. Additionally, a glass of Midori Sour will provide you 124 calories. It has no added sugar and real citrus.
For How Long You Can Use it
It is true that the taste and smell of the drinks and cocktails deteriorate over time. So it is preferable to use such drinks and cocktails as early as possible for the best taste. When you use the Midori Sour drink that was made a few days ago, it would taste not very pleasant. Moreover, the color would fade. If you want to use it, take a sniff. By doing so, you will get an idea that you should drink it or not. Further, if you find some bad smell while sniffing it, throw it and make a new one. You can refrigerate it also if you want. But it does not require keeping this drink in the refrigerator.
Summary
Midori Sour is a classic melon-flavored cocktail that people can enjoy at beers and casinos, and it is their favorite drink for bright green occasions. If you search for a sweet and refreshing cocktail, Midori is the drink for you.  Moreover, it is the best drink that people want to have a drink in the occasions of bright green. Each sip of this drink will make you mad and give you the perfect blend of sweet and sour tastes. Some people love the melon flavor of Midori. In addition, we have given you a simple recipe to make a glass of this sweet and sour drink. Follow all the steps and add ingredients as per your choice. So enjoy your favorite sweet and sour drink with some ice cubes at the bar and have fun.