Pick 3 OLG Review | How to Play Pick 3 (Canada)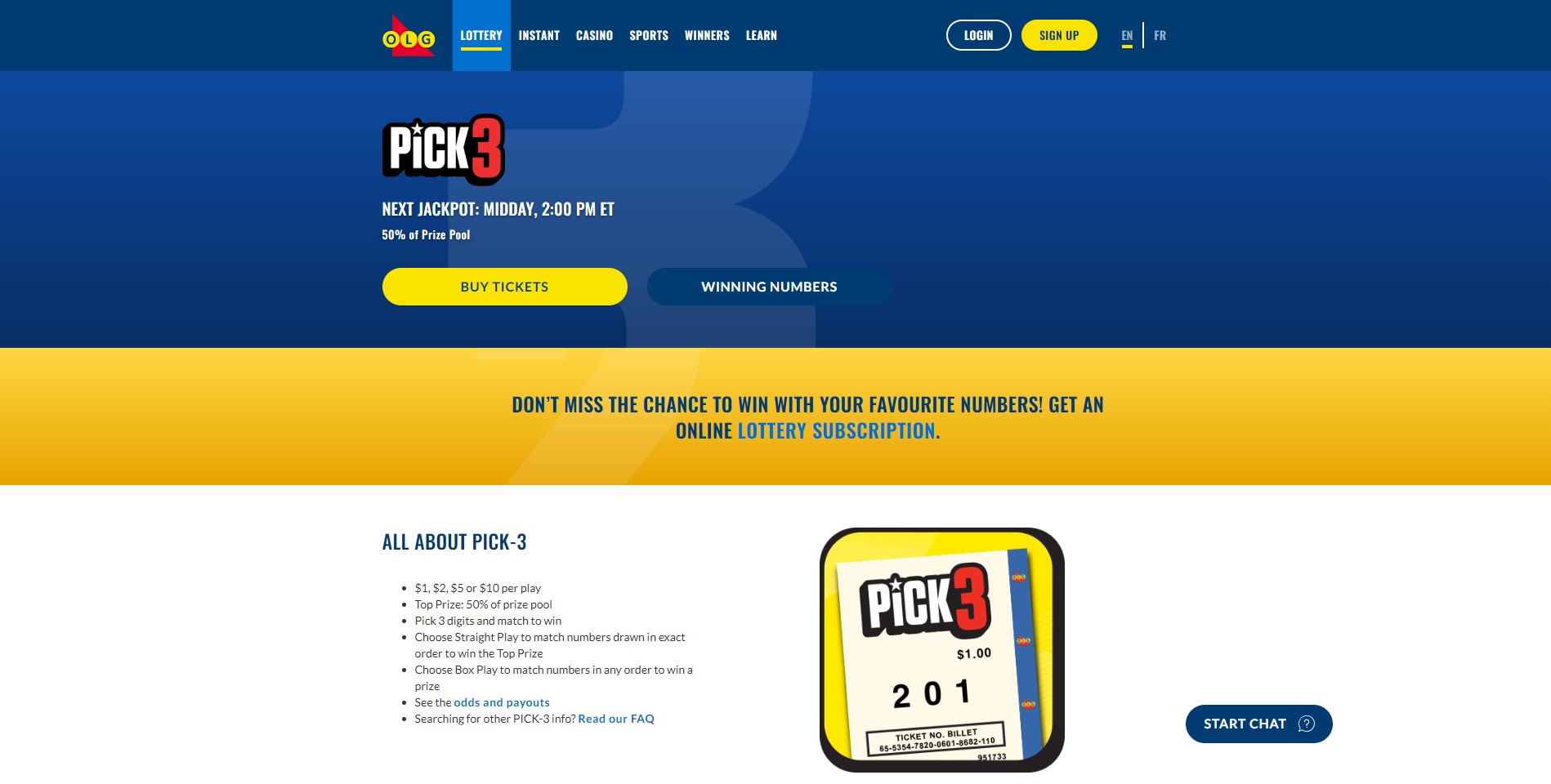 If you think that luck games are your thing, then you will surely like the Pick 3. It is a lottery game in Ontario that provides daily drawings and fantastic winning odds. This game has the same format as other lottery games on the globe. Pick 3 was launched back in 1989, and still, it has a massive following. Players can win many prizes just by getting a set of 3 numbers perfectly. Following is a complete review of this fantastic game.
About Pick 3 OLG
Pick 3 Canada is an Ontario-based lottery game in which you just have to guess sequence or combinations of numbers to win prizes. It has excellent winning odds that you can get accordion to the mode of the game that you are playing. Betters can buy advance tickets for this game with up to 10 draws in a single take. In this article, you will get to know about the OLG Pick 3 and how to play it perfectly.
How to Play Pick 3 OLG
At the start of OLG Pick-3, players will get the chance to pick three numbers ranging from 000 to 999. It is just like any other international lottery game. You can pick numbers that are identical to each other. Every single ticket that you purchase for this game will give you the chance to choose the three numbers 5 times. It means that you can have 5 different combinations in a single gameplay. A quick pick option is also available if you are not getting the lucky number to win Pick 3. The winning numbers in this game are selected two times a day which are entirely random. The timings are around midday for the first one, and the second one comes in the evening.
In OLG Pick-3, you can even decide how much you want to bet on a single spin or line. The minimum amount to bet is $1, and the maximum amount is $10. After placing the bet, you must select the gameplay option as well.
The first gameplay is the Straight play. It is simple and straightforward as you only have to choose a combination of numbers and place your bet on that. You will not win the bet even if you have guessed the two numbers right. It is necessary that all end numbers are identical to your chosen combination.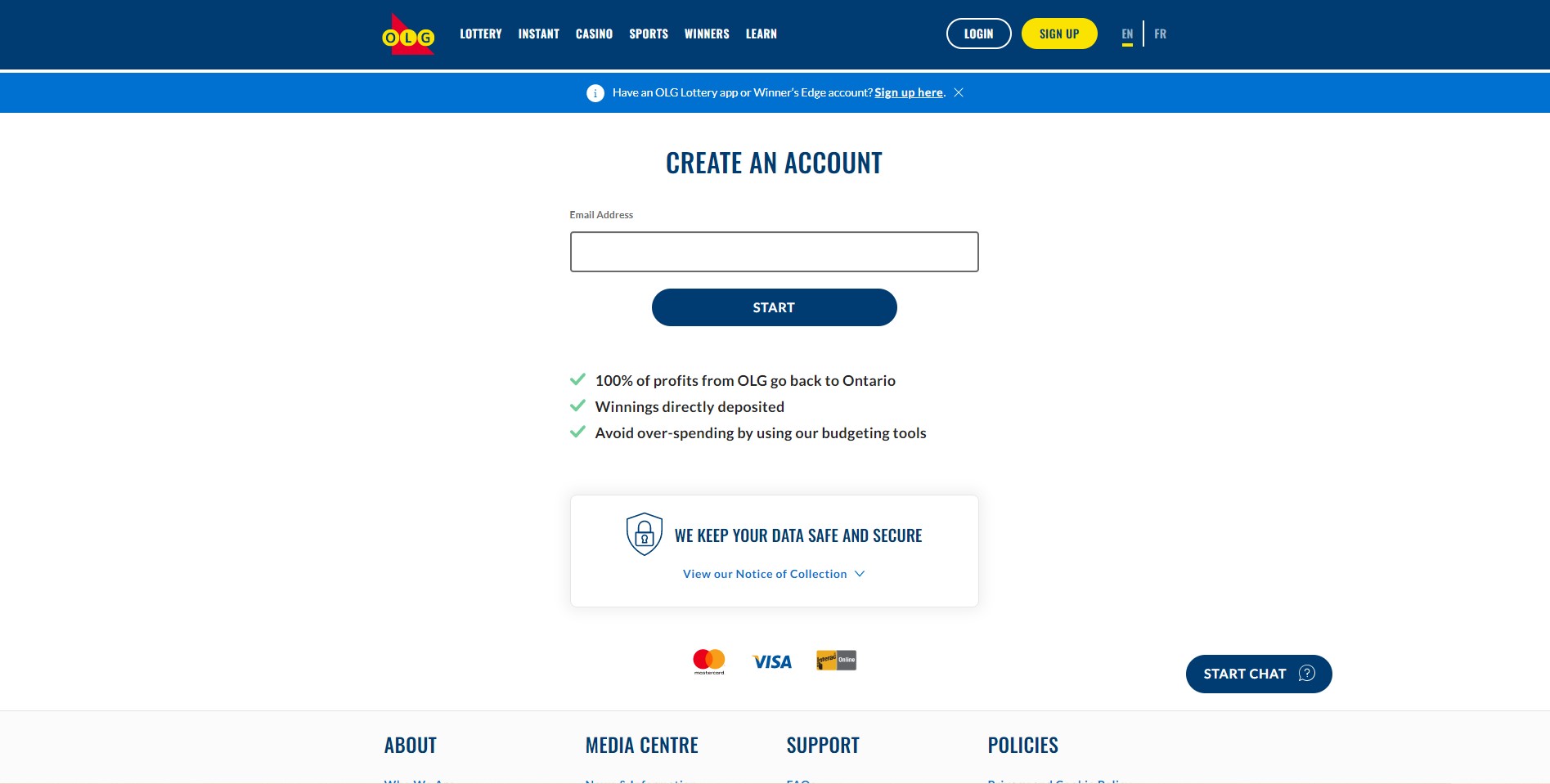 The second gameplay option available in OLG Pick-3 is box play. It is a flexible option as in this, you do not have to guess the perfect sequence. For instance, if you have selected 349 and the result is 943, you will still win the bet.
The OLG Pick 3 results are drawn by using messenger ball machines. Ball machines have balls with numbers from 0 to 9 placed on them. The digit for the Pick 3 results is recorded by using those balls randomly. Other versions of this game which are Pick 2 and Pick 4, also work with the same process. Selection slip or quick pay, you can use both to draw numbers of this game five times on a single ticket.
Pick 3 Prize Tiers and Odds
The type of game mode and the amount that you bet are the factors that should be focused on Pick 3 OLG. For straight mode, you need to choose the exact sequence combination, and it has a one in a 1000 chance. But if you play Box Play mode for OLG Pick-3 winning numbers, the odds will be a lot more favorable. The probability in box play is one in 333. Depending on the amount of money that you want to place as a bet on this game, the price of the ticket varies.
In straight play mode, you will get paid after dividing the prize pool by the number of players that get the right combination. It means that in order to win a considerable amount, the number of winners should be less. At the same time, the prize distribution is a bit complex in box play mode. Even with this probability, every day, there are a lot of winners in this game. Plus, the prize contains a huge caliber as well.
Pick 3 OLG digit generator
On the official website of OLG, you can find a digit generator for about Pick 3 games and calculate your winning margins. On this generator, you can insert your personal details like name, birth date, and the date on which you are drawing the money or bet. You can also submit your draw information on this generator. This generates random probabilities and calculates lucky numbers for players according to their drawn history.
How to claim the prize for Pick 3?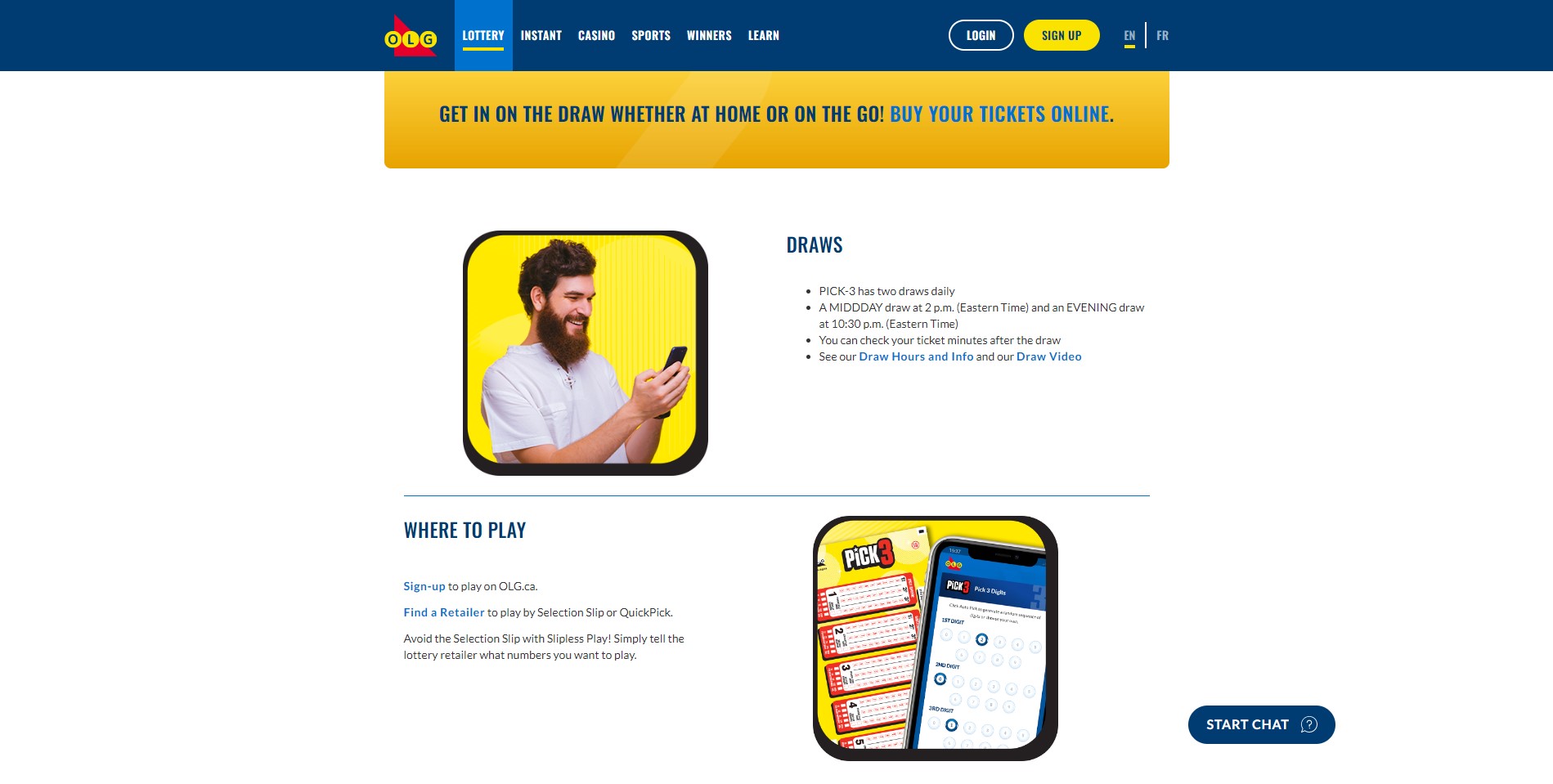 There are different methods of claiming a different amount of winning prizes. If you want to claim an amount that is less than $1000, you should find an authorized OLG retailer that can provide you with the prize money. The amount between $1000 and $49,999 can be claimed by submitting an online request to OLG centers. If you have prize money of more than $49,999, contact the OLG support center and discuss your prize claiming option with representatives.
If you do not claim your prizes, they will be paid to the provincial government directly by Ontario, Sports, and Instant Gaming.
Jackpot, Payout, and Taxes
You will not find any specific jackpot prizes in Pick 3 OLG, not even a promotion for that. However, the jackpot value or prize can be offered if the ticket sales are extraordinary. These sales are observed by determining the wagering amount and each draw. For a whole year, players do not have to pay any tax on the amount that they win from OLG Pick-3.
Who Can Play Pick 3 Ontario?
Another thing about Pick 3 is that you must be 18+ to buy tickets for this game. It is a Canadian based lottery game, so you need to be inside the country to play it. However, there are no restrictions regarding the nationalities of players. If you have a legal visa that says that you can stay in Canada, you can buy lottery tickets for olg Pick-3. You should be specifically in Ontario province to play this game. Make sure that players do not have the authority to sell lottery tickets for this game outside the boundaries of Ontario.