Did Molly Bloom Get Her Money Back?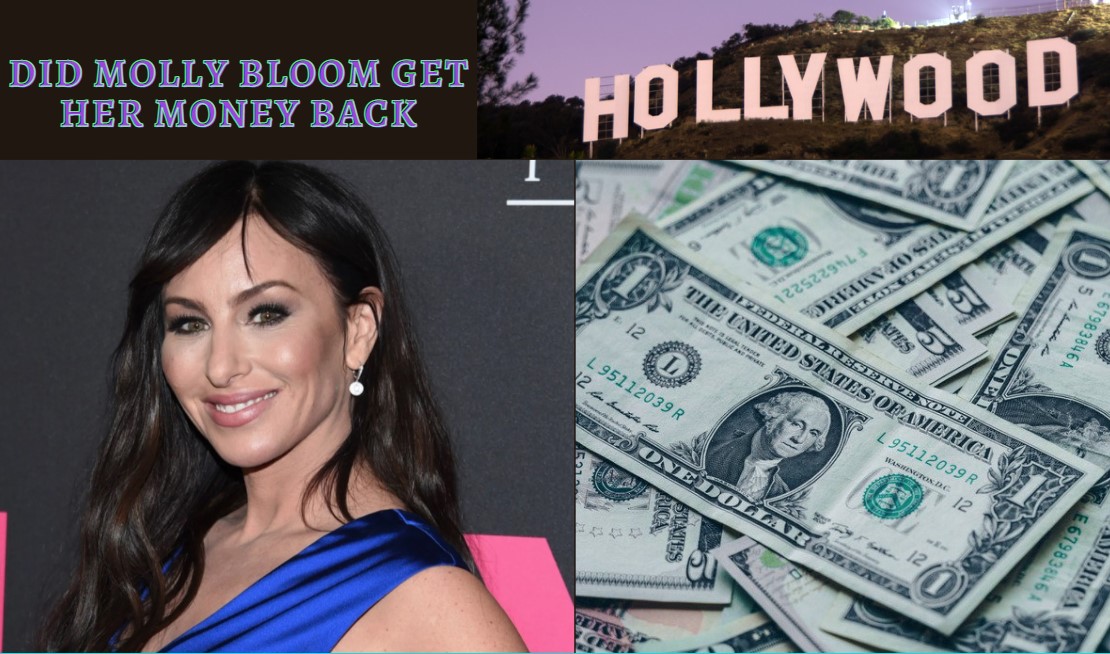 Molly Bloom is one of the most celebrated entrepreneurs of recent times and her book "Molly's Game" is one of the hot-selling books in history. Her book also saw a Hollywood adaptation. She is known as the poker queen and was involved in some shady things in the underground poker world which meant she had to face criminal charges, as well as a fine, was imposed on her, but there is one question, Did Molly Bloom Get Her Money Back? What is this question, why it is asked and what happened will all be addressed in this article so stay here.
Who is MOLLY BLOOM?
She is one of the most inspirational speakers and has given some notable speeches on important platforms, she has authored the book known as Molly's Game which you can buy very easily. Her importance can be seen with how Hollywood took her book and decided to make a movie on it.
She is from Colorado USA and has a major in Political Science from the University of Colorado. Yes, she is known as the poker queen for her shady involvement but before that, she was an Olympic skier.
The story of her athletic career reflects upon her personality. When she was young, her parents had embedded the love of skiing in their kids, Molly and her brother Jeremy Bloom. Jeremy made it big time and represented his country on the grandest stages winning the Deer Valley in 2003 and later on he was drafted to NFL, he is the only athlete in the world to participate in winter sports and then be drafted to NFL. While for Molly Bloom, her ambitions to represent her country in the Olympics were shattered when she got a career-threatening injury. Seeing her brother live her dream, she couldn't take it and then left the home of her parents, this tells us a lot about the personality of Molly Bloom.
After leaving home an interesting tale unfolded that was told to many people around the globe through her book. She entered the poker world, saw success but ultimately something bad happened, lets find out.
Molly Bloom the Poker's Queen
Her injury meant that she was jobless in 2004, there was no support from her parents so the easiest job she could find was to work in nightclubs around the USA. One of the nightclubs that turned her fortunes was known as the Viper Room in California. There the famous actor, Tobey Maguire had approached the owner of the nightclub to host a poker game in the basement of the Viper Room.
It was her first experience, hosting a grand poker game full of stars. After learning the tricks, she started to have thoughts about having something similar to this. It took her 3 years to reach that level and by 2007 she used to host grand poker tournaments for big celebrities including Hollywood stars like Leonardo DiCaprio, Kate Olsen, and Matt Damon to name a few. Fro serving them drinks on behalf of Darin Feinstein, who was the owner of The Viper Room to hosting these big-time celebrities and making a fortune just in one night.
She was prominently active in New York and the Plaza Hotel was one of her favorite places. During 2008 when people were losing jobs left and right and America was in one of the greatest economical downtimes, she managed to increase her wealth to the point that she was being called "The poker queen."
"I saw someone lose $100 million in a night," says Molly Bloom
The Downfall of Molly Bloom
A $116,133 fine for not paying taxes on her New York events led to the downfall of Molly Bloom in 2010. From then on, Hollywood's poker princess began to fall apart.
As a result of the numerous bank transactions between them, one of Molly Bloom's games was shut down in 2011 when one of the players, Bradley Ruderman, was running a Ponzi Scheme business; he and Bloom were taken into custody for questioning. Although Bloom denied involvement in the player's illegal activities, she was released and not charged.
As soon as she was released from the charges, she was arrested once again with 33 others in April 2013 for participating in underground poker events. Her affairs were exposed and exposed issues led to her eventual arrest and conviction by Ponzi Scheme investigations. Each of them faced different charges, but Molly Bloom, as the manager, faced jail time of 10 years, 6 years of supervision after release, a $1,5 million fine, and a $200 special assessment.
Her addiction to drugs led to her downfall. Among her, poker customers were members of the Russian mob. Cash that she owed often went unpaid. It was this move that attracted the Feds' attention, as it prompted her to take a percentage of the pot and get to operate as the bank.
Molly Bloom's lawyer, Jim Walden, advised her a year later that she should plead guilty to the charges of playing an illegal underground poker game. Molly Bloom was therefore sentenced to one-year probation and was fined $1000. In addition, she had to perform at least 200 hours of community service during her probationary.
Did Molly Bloom Get Her Money Back from the FBI?
No, she was left bankrupt and didn't receive a single penny back from the FBI. her fraudulent activities brought down one of the biggest tycoons in the poker world. Once known as the Queen of Poker for her great services to notable stars, now she was known as the queen and many underground gamblers sympathize with her.
What happened to Molly Bloom after not getting her money back?
She has become an inspiration for women after her successful book and the Hollywood adaptation of that. She is busy empowering women as well as help budding entrepreneurs to gain experience from her. Did Molly Bloom Get Her Money Back? Of course not but she got her life back.
Learn how to play Irish Poker ——> Here
She is married to a 22-year-old neuroscientist who was a former heroin addict and at one point was homeless. He got back his life and Molly together with him transformed their lives. They both vow to make an app to help people suffering from drug addiction.